"The correct use of Online Media and Inbound Marketing will generate more leads and more sales"
Our Services
Online Marketing
Industries we work for, among others
Inbound Marketing, for whom?

Legal sector
As a lawyer or civil-law notary firm you are already aware of the importance of your digital target group. You have a blog, you use advertising and social media, but you don't get the results you need. This must change!

Financial sector
Many accountancy and insurance offices (have to) change, more focus on added value and knowledge sharing. But how do they do that? How do you get quality leads through your website by sharing valuable content?

SaaS companies
As a SaaS company you want to have your potential customers land in your software environment as quickly as possible. That requires the right triggers and conversion methods. Do you want to know how?



About us
Going strong since 2011.

Lab701 was founded in 2011. As a social media agency, initially focused on social but over the years more and more and only as an all-round online marketing agency.

In recent years we have noticed more and more that customers want to see measurable results. That is why we have started to specialize more in Inbound marketing for legal and financial services and we guide SaaS companies with generating qualitative leads.

Our office is located in the Zusterhuis on the GZG complex in 's-Hertogenbosch, the Netherlands.

The Zusterhuis was designed in a neo-Renaissance style by the architects Vrijman and Klompers. To the left of the entrance were the sick wards and the service quarters and offices for the lay staff; the right part was the sister house, which was inhabited by the sister until a few years ago.

Next to the entrance, a point-blank made by Jan van Sleeuwen can be read about the stay of the sisters of Saint Charles Borromeo in 's-Hertogenbosch. Since 2011, this building has become a collection of creatives.

In the future, this complex will form the creative heart of Den Bosch.
Reviews
What clients say ...
Hanno switches quickly and is always up to date with regard to new online developments. Communication is often direct and clear.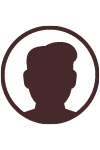 Robert Gruijters
Marketing Director EMEA Enphase Energy
Working with Hanno is always a pleasure. I am always received warmly and Hanno is also involved and enthusiastically shares his knowledge.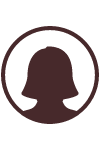 Manon Verbakel
Marketing TEN Advocaten
Hanno is very quick and intelligent and does things very quickly and understands quickly what is needed and implements straight away.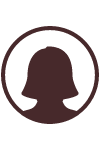 Jo Pochet
Enphase Energy France / Spain
What appeals to me is the accessibility, personal contact, professionalism and expertise.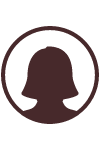 Inge Homan
Dutch Food Week
There was a real partnership with high involvement. Being able to switch quickly if the situation demands this and thinking along in solutions!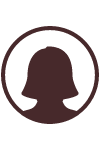 Elvira Wisse
Marketing Sportsworld / Topshelf
Hanno's personal approach and offering direct solutions. The challenge was complex and Hanno is very skilled!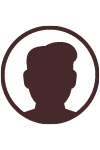 Tom Vermeer
Eigenaar van Aspire Drinks
A selection of our clients

Newsletter
Subscribe
We regularly keep you up to date about the online marketing profession and how you can use it for your company.
Lab701 Online Marketing is a partner of: